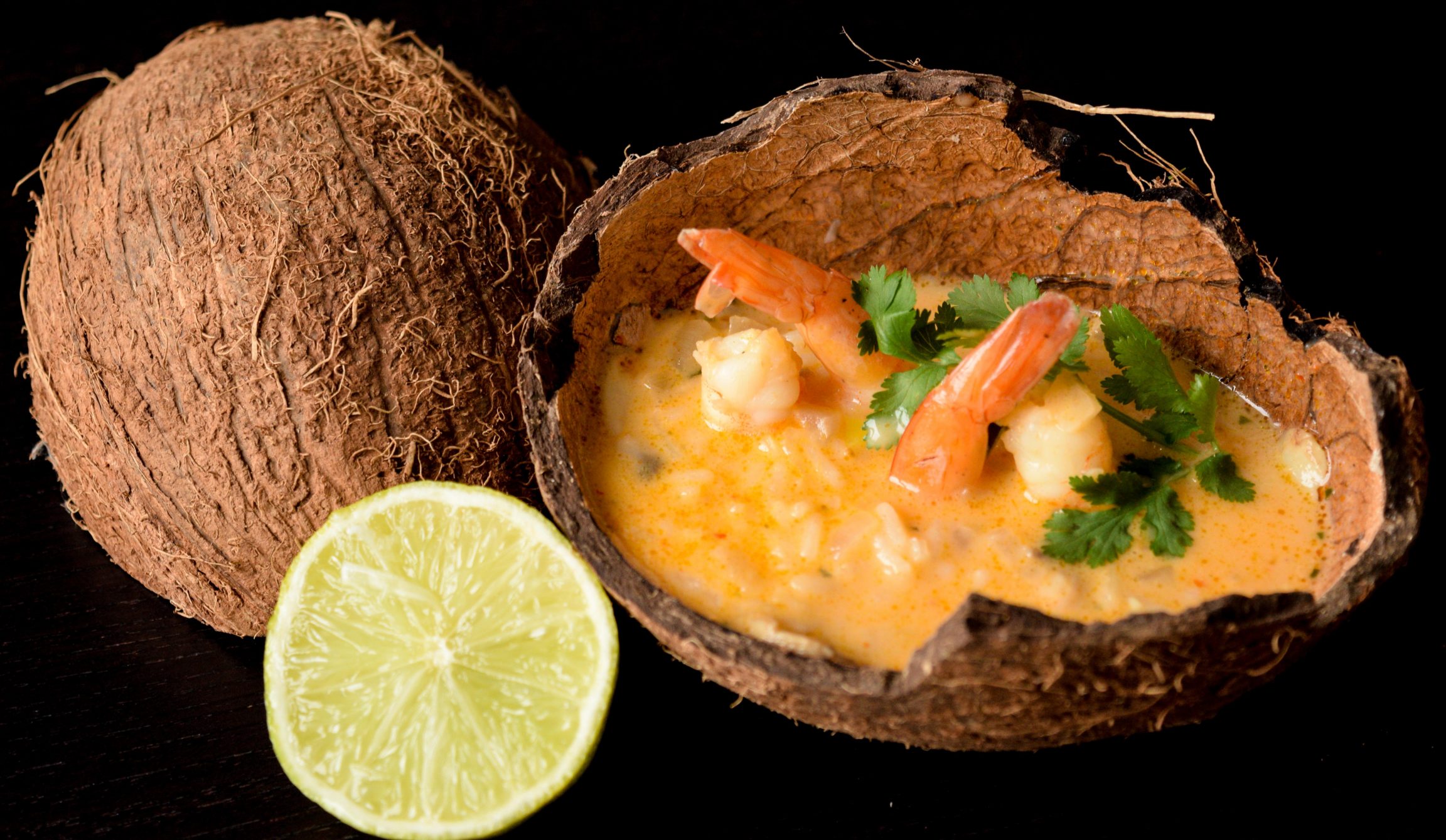 "Would you tell me, please, which way I ought to go from here?"
"That depends a good deal on where you want to get to," said the Cat.
"I don't much care where–" said Alice.
"Then it doesn't matter which way you go," said the Cat.
"–so long as I get SOMEWHERE," Alice added as an explanation.
"Oh, you're sure to do that," said the Cat, "if you only walk long enough."
Hello, beautiful people! Today is a gift. Not only it's a birthday of hungrybae.com, but also the first day of Spring. Hmm, what is Spring? Of course, the magnificent rebirth of your nature and also a symbolic rebirth of my true self – as the sun started shining and birds begun singing, I finally got ready to share with You my first blog post. Believe me, it took me a long time to get ready. Maybe even too long. But day by day it becomes more and more clear to me that cooking is where I belong. I still don't know where this will take me but, as I already quoted, "if I only walk long enough", I believe to have a wonderful journey of my life.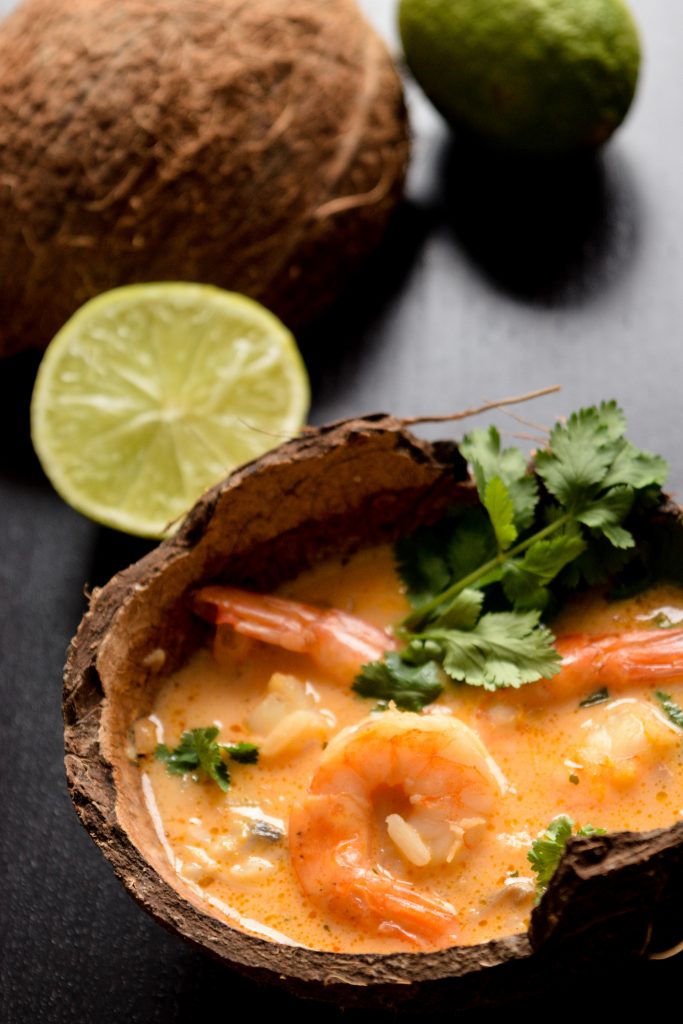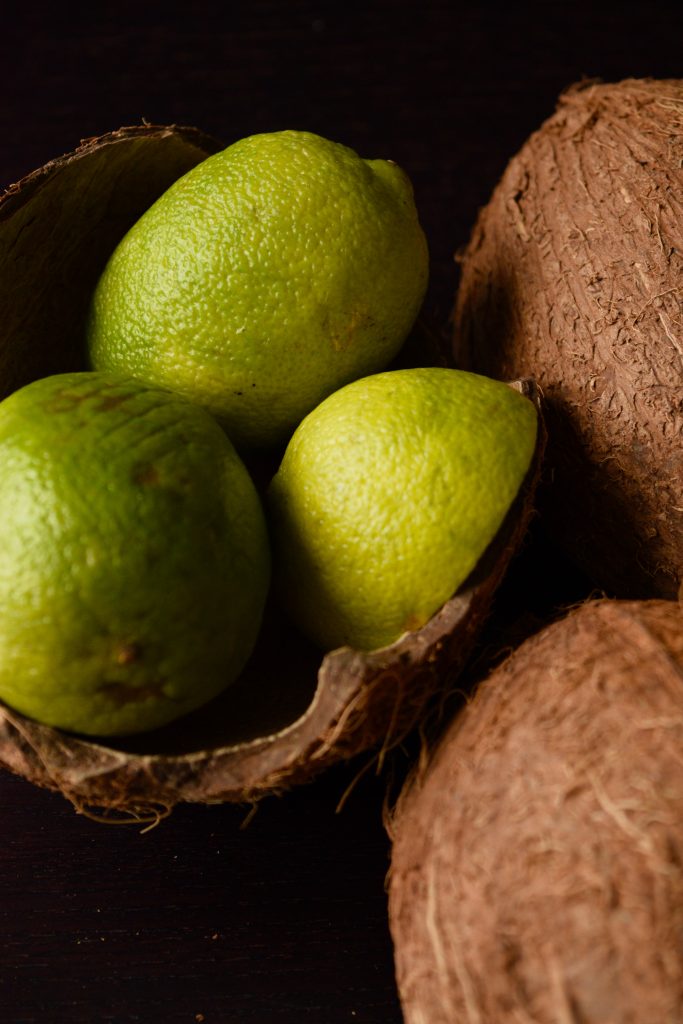 Until today I was only a diligent reader. Gathering various recipes and going trough tons of amazing blog posts everyday was my fav activity and as my browser began to crash from enormous amounts of bookmarks, I understood that it's time – my first ever blog post must reach the audience! It was really hard to decide which recipe is worthy to be the first one but I believe I made a good choice.
Sooo… Introducing the amazing and super simple Thai shrimp soup! At first I was very sceptical about it but after trying the first spoon I had no doubt I'll make it again and again. The consistency is very creamy but at the same time light and heavenly, perfect for the lovers of interesting Eastern taste combinations. Funny thing is that my boyfriend is terribly hostile towards shrimps, however, after long persuasion I compelled him to try those shrimps which have been cooked together with the soup aaaaand… Guess what? HE LOVED THEM. Now that's an achievement! Huge compliments to you, Thai soup.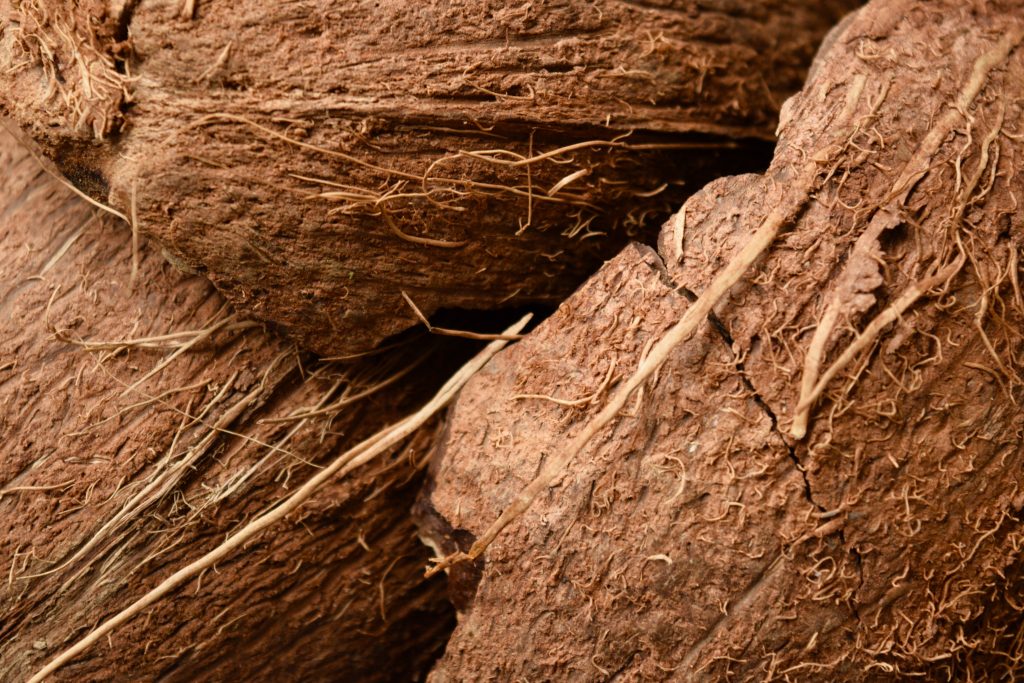 Thai Shrimp Soup
Ingredients
cup

uncooked Basmati rice.

tbsp

unsalted butter

150

g

medium shrimp

1

tbsp

grated ginger

lemon grass

1

tbsp

red curry paste

400

ml

chicken stock

1

tbsp

fish sauce

1

tsp

brown sugar

400

ml

coconut milk

100

g

shitake mushrooms

half lime juice

2

cloves

garlic

minced

1

onion

diced

salt

pepper

cilantro
Instructions
Prepare the rice. Cook until rice is tender and has absorbed all the liquid.

Melt butter in a stockpot over medium high heat. Add shrimp, salt and pepper to taste. Stir occasionally and cook the shrimp until pink for about 2-3 minutes, set aside.

In another stockpot add garlic, onion, lemon grass and stirring occasionally cook until tender about 4 minutes. Add ginger and stir for another minute.

Whisk in curry paste until well combined, about 1 minute. Gently pour in the chicken stock, add fish sauce and brown sugar, cook on medium heat about 10 minutes.

Add sliced mushrooms, coconut milk and cook for another 5 minutes.

Stir in rice, shrimp, lime juice and cilantro, add salt (if needed), cook for couple more minutes.

Serve immediately.