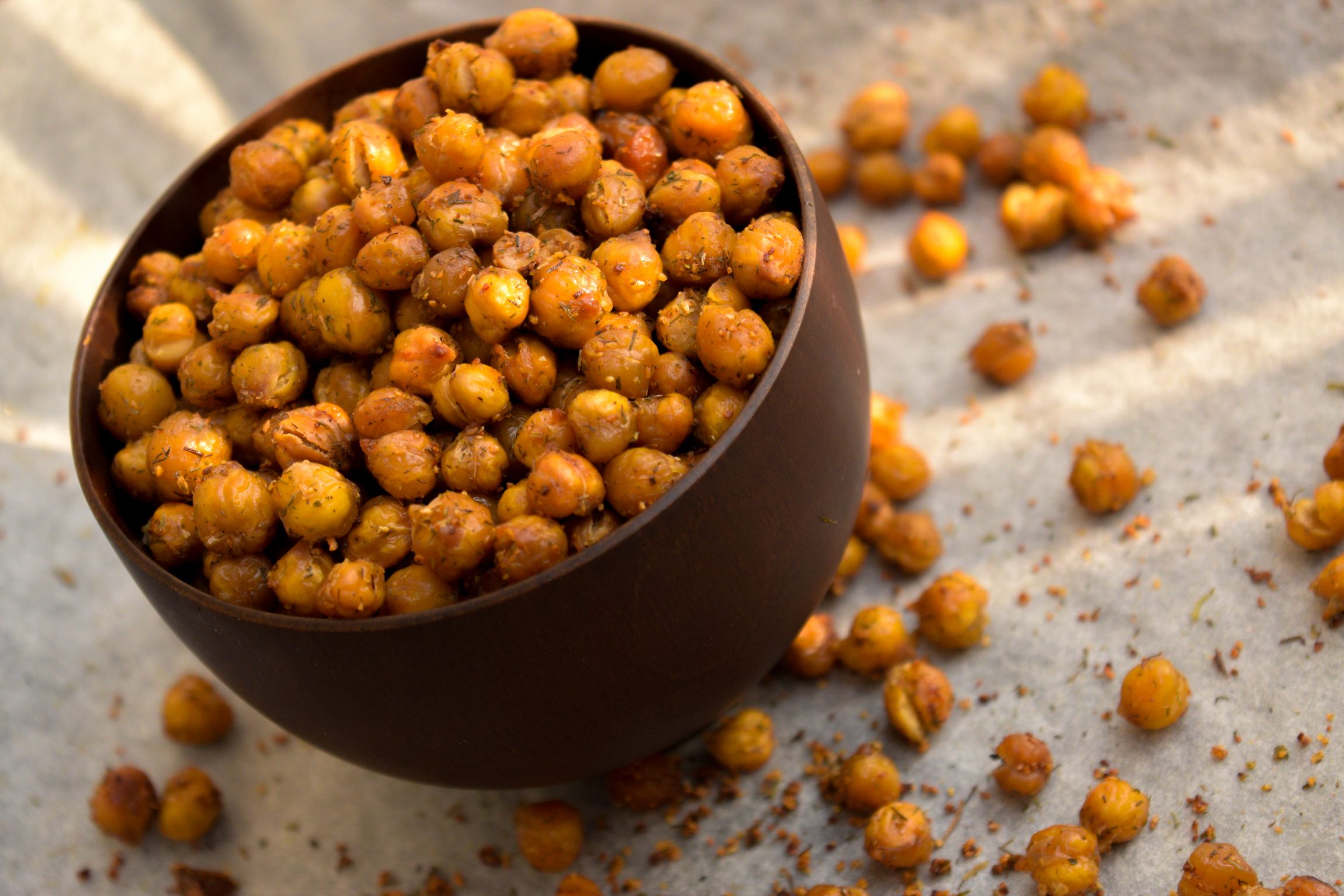 For a 1000th time I promised myself I will go on a diet but this time because I discovered that my stomach is bored, not hungry. Any ideas how to shut him up? Mainly because of that I spent my day googling various snacks to fulfil my cravings. But… Umm… Wait a minute. There is no diet that will do that healthy eating does. So what about skipping the diet for a 1000th time and eating healthy? Sounds like a plan! Are You in?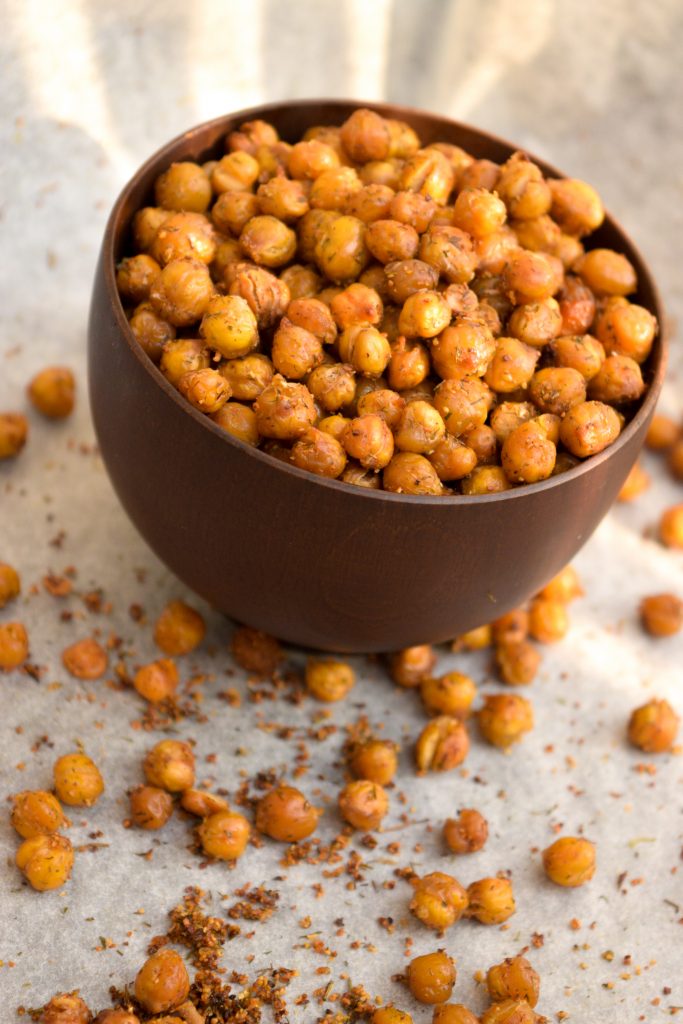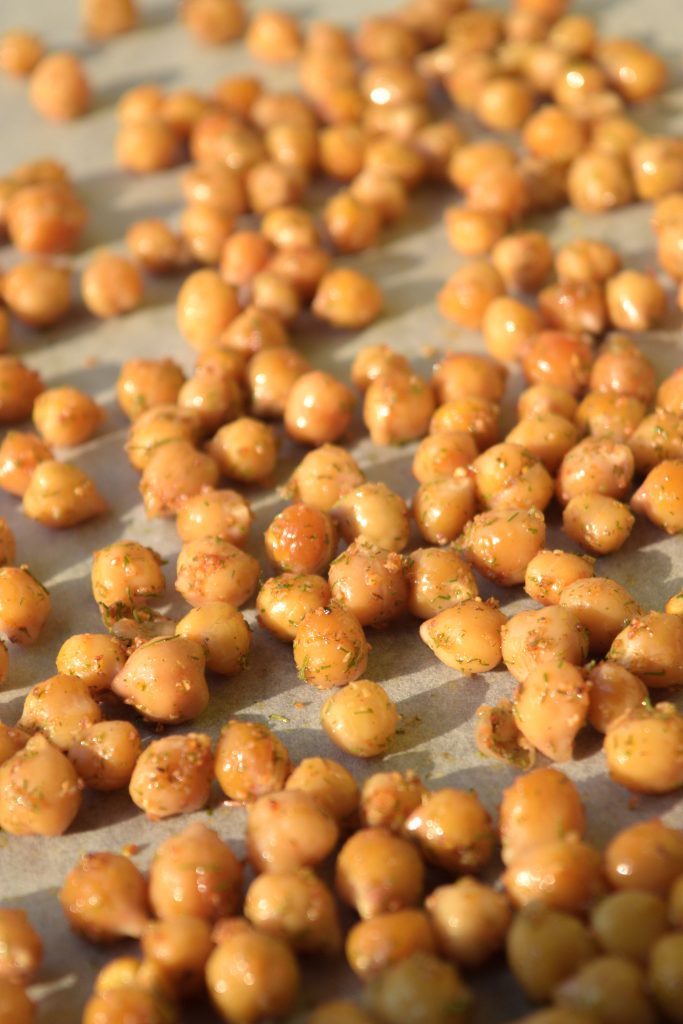 Now there was only one problem – how will I manage to watch Game of Thrones without having to snack on something. I won't, hahaha. That's why today we will be making roasted chickpeas. I can't get enough of them and even tend to replace my meals with chickpeas! Once You roast them, they become nutty, crunchy, simply said, addictive. What's more, they are loaded with fiber, protein and zinc, that's so beneficial to Your body!
The ingredients for this recipe are more than simple. Basically, it is beans, oil and spices. The best part is that the possibilities are endless for this particular snack – you can use any kind of spices, herbs, powders or oils. What can be simpler than that? I was surprised to see that people prepare even cinnamon-spiced batches of roasted chickpeas. I'll definitely try sweet the version too, but today we'll stick to olive oil, salt, garlic, pepper and cayenne just to give those peas a spicy kick!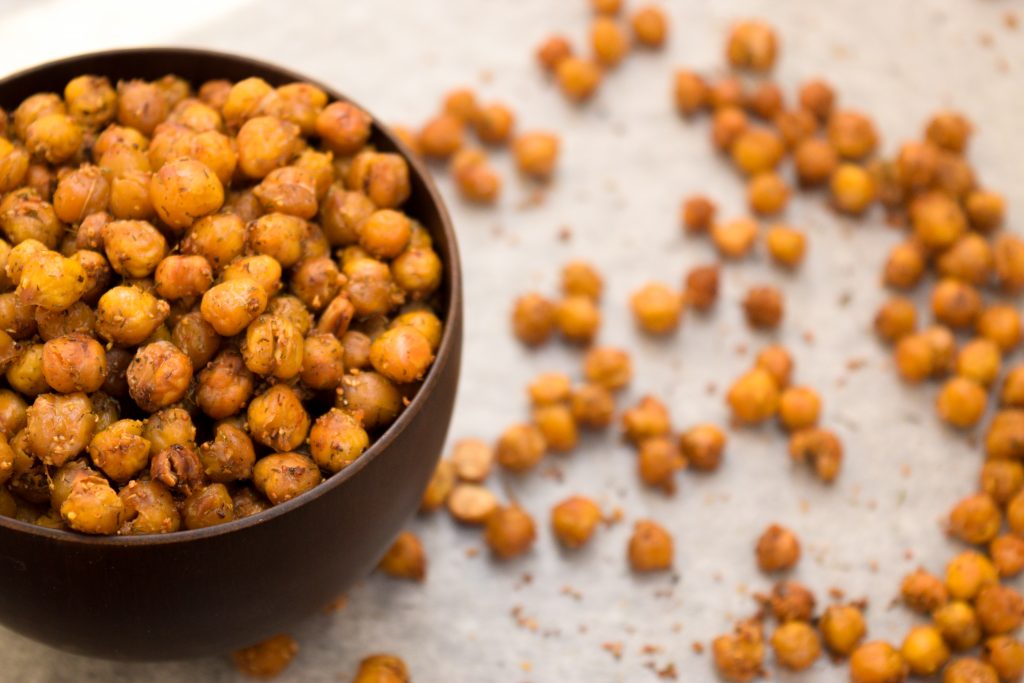 Roasted Chickpeas
Ingredients
2

cups

cooked chickpeas

or 1 (15 oz) can

1½

teaspoons

olive oil

¼

teaspoon

salt

¼

teaspoon

black pepper

¾

teaspoon

chili powder

¼

teaspoon

paprika

¼

teaspoon

garlic powder

a dash of cayenne pepper

1

garlic clove
Instructions
Preheat oven to 180 degrees C.

Pat the chickpeas dry between two paper towels and be sure to remove any loose skins.

Pour the chickpeas on a baking sheet lined with parchment paper or a silpat and mist with olive oil. Use your hands or a spoon to toss the chickpeas. In a small bowl, combine the seasonings and whisk to combine. Sprinkle the mixture onto the chickpeas and toss to coat. Bake for 25 minutes, stirring the chickpeas at the 15 minute mark.