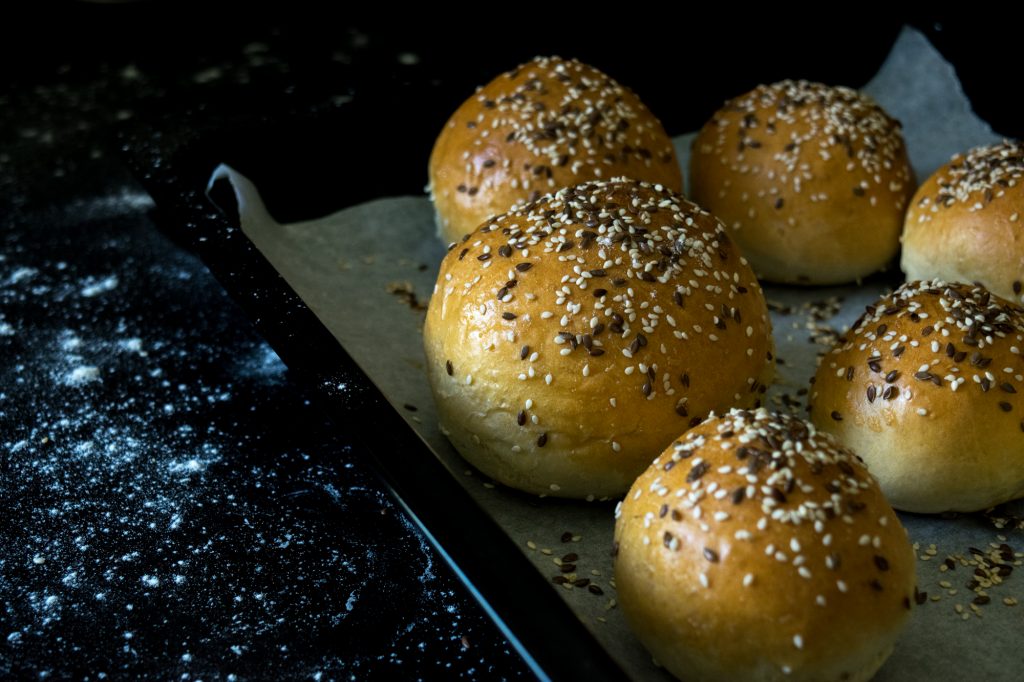 I've been searching for a perfect hamburger bun recipe for a very long time. That's why I've created a task for this summer to find the one and only ideal combination of ingredients that could fulfil my concept of a nice bun. And I did. Of course, it took some effort and time to do so but, all in all, I am very satisfied with the result. After dozens of batches of dry, cracking and tasteless buns I am proud to present You the fuffy homemade hamburger bun recipe!👌🏽
I suppose You'd agree with me if I said that the best thing about eating a burger in a restaurant is the perfect bun! 🍴 Somehow this recipe brings me very close to McDonald's version (if You build the burger with the right ingredients, of course). Hamburger buns came out just the way I wanted – little oversized but sturdy enough to handle the whole burger, also, buttering and toasting them really enhances the taste. Yum yum. No more boring buns!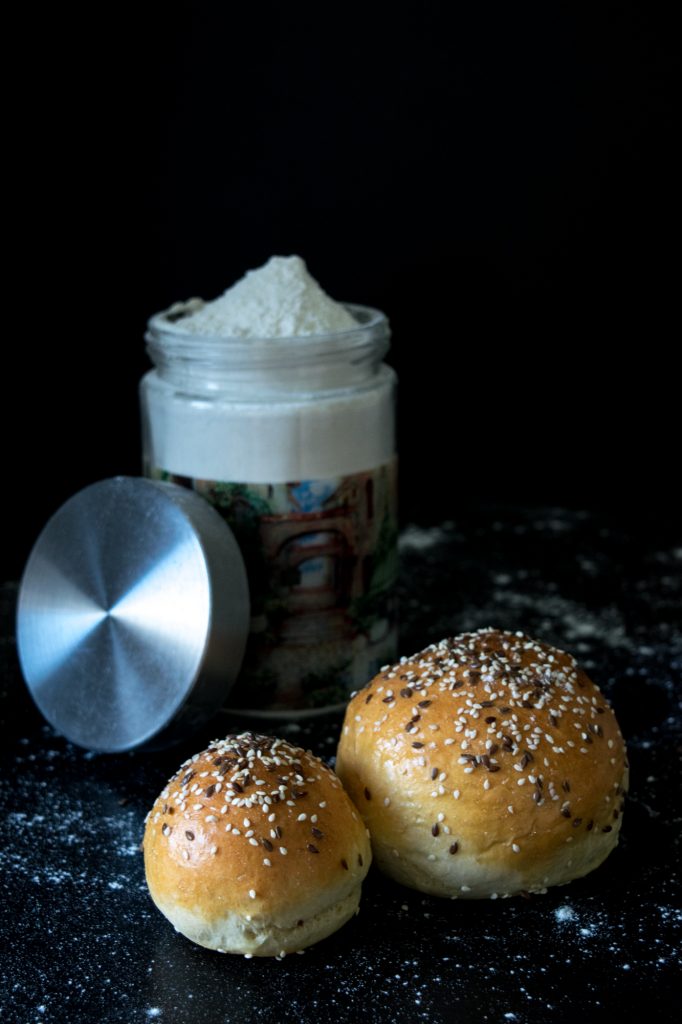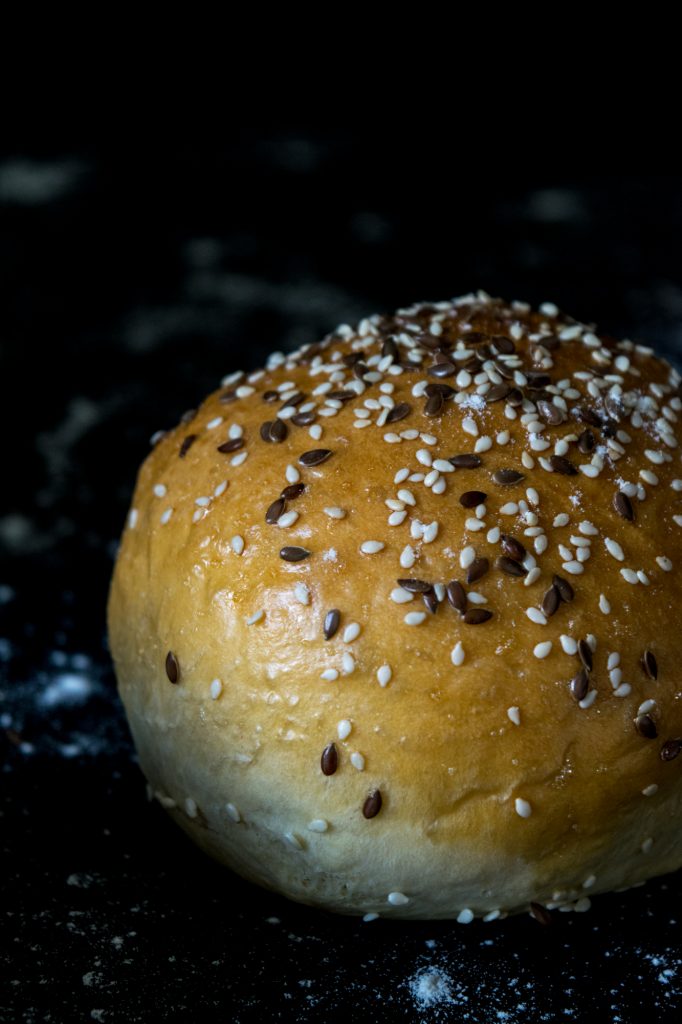 If You're still doubting wether they are worth baking then…. YES YES YES. Those hamburger buns You buy at the shop are simply no match for these moist, fluffy and sturdy buns. It is best to eat them on the same day, especially when they are still warm but they can also be frozen and used afterwards. I was thinking for a word that could describe these buns the best. Yep, it took me almost 10 minutes to find the ideal word – pillowy. Ahhh, I'm in love! Here, take a look at my Pillowy Homemade Hamburger Buns!🍔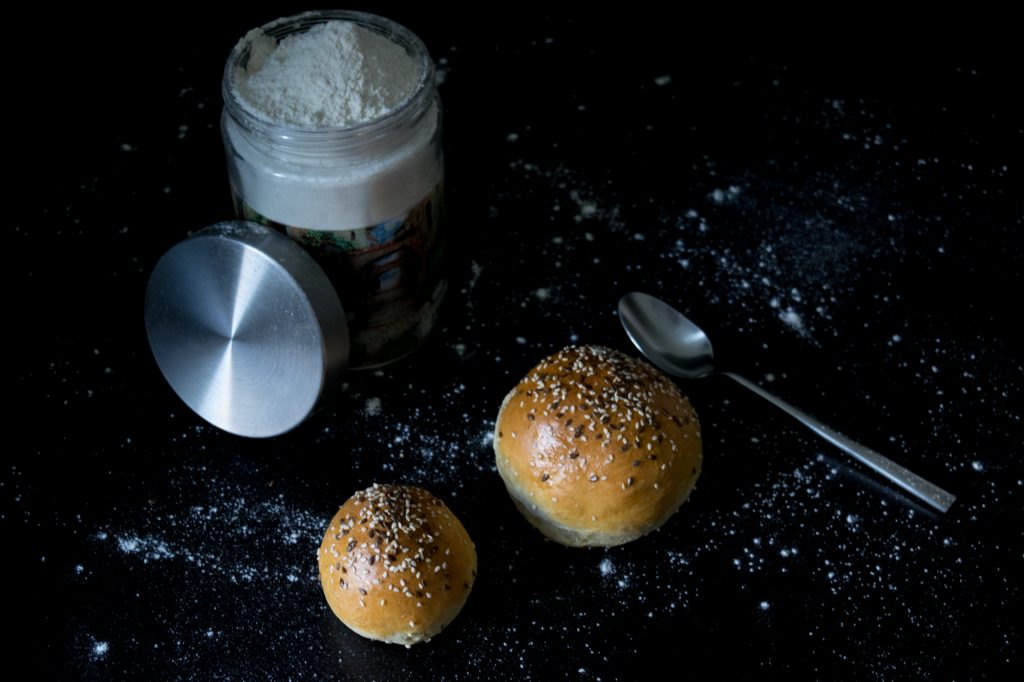 Pillowy Homemade Hamburger Buns
Ingredients
2

envelopes dry yeast

1 envelope = 7g

1/2

cup

warm milk

1/2

cup

warm water

1/3

cup

vegetable oil

1/4

cup

sugar

1

tsp

salt

1

egg

3

cups

flour

1 cup - 236ml

+

1

egg white

2

tbsp

water

sesame seeds and flaxseed
Instructions
Mix dry yeast with sugar, warm water, warm milk and oil.

Leave for several minutes until foam forms. Whisk in egg and salt, sift in flour.

Knead the dough for about 10 minutes. Divide dough into eight equal pieces and shape into balls (don't worry, the dough should be quite sticky). Place on a sheet pan lined with parchment paper.

Spray some plastic wrap with non-stick cooking spray and place over the shaped buns. Place in a warm place for about an hour until buns double in size.

Whisk the egg white with water and brush buns with prepared egg wash. Sprinkle with seeds.

Preheat oven to 210 degrees C, bake for about 12 minutes until golden brown.