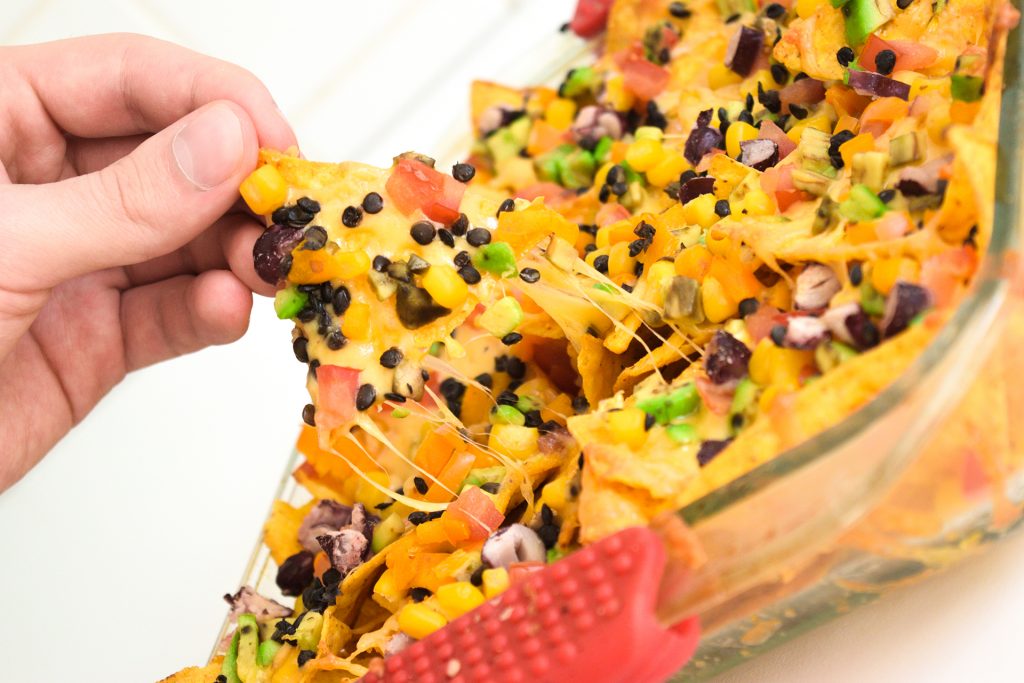 Words can't tell how unpleasant my last few days were! Oh boy… I managed to find a job, start working and drop it the same day. The thing is that I dreamt about a job in the kitchen everyday, especially in the field of confectionery, however, none of the bakeries wanted to accept me due to the lack of experience and because I have no degree in confectionery and so on. That's soooo frustrating! I make my living from baking and here they are telling me that I need a paper in order to get the job. That's why I decided to begin in a restaurant, particularly, Italian one.
I was so overly-enthusiastic about my first day at work that at first I managed to overlook all the negative things I saw there and tried to stick to the positive ones. Sadly, after few hours the misery outweighed several pleasing things. At the end of the day I was so disgusted by everything I saw there – no hot water to wash greasy plates and cutlery (therefore, the sponges have a huge layer of grease and when you do the dishes you literally make them even dirtier), pans, pots, storage boxes and other tools that have direct contact with food are wiped with towels that are used to clean floor, mould in the corners of the kitchen and other nasty things. I could make a list of even more yucky things I saw there but I think You got the point. That day I understood one thing – I will never ever eat in "restaurants" again, except if they are really high class and well known. My point was to show you the other side of kitchen, the things that you don't see and know, but which do happen, be very careful and always alert! Let's promote homemade food together!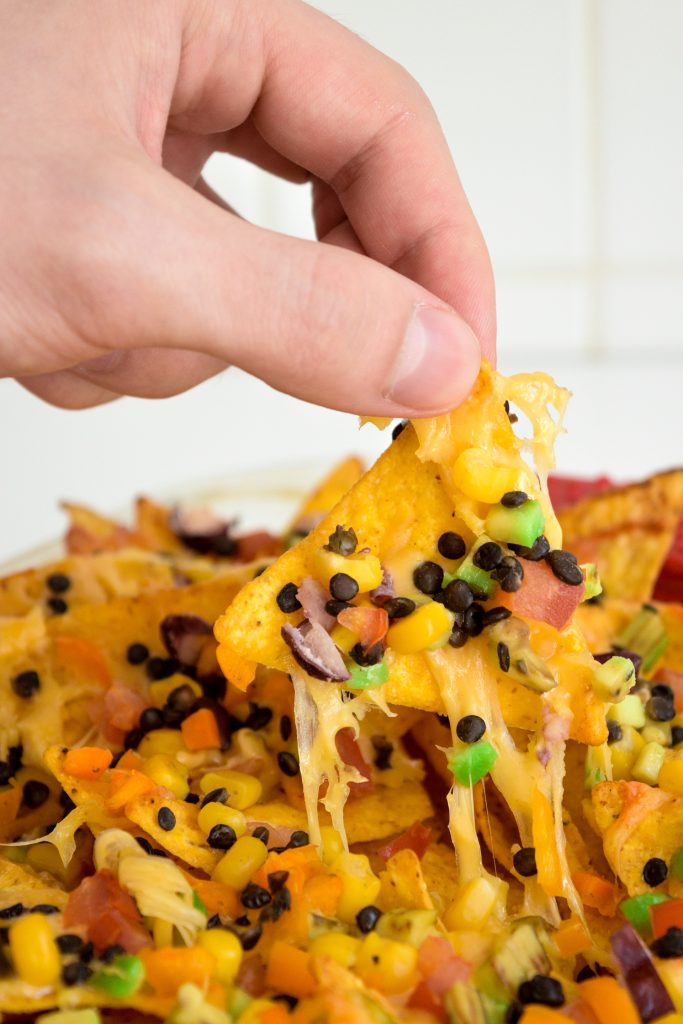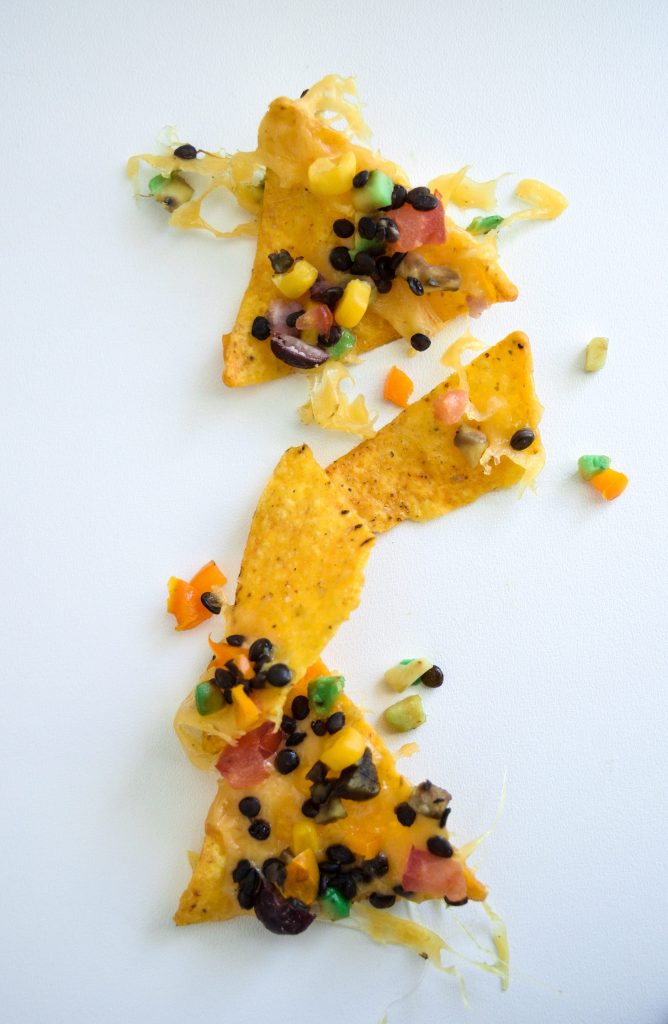 So today I awarded myself with yummy loaded nachos with a thick topping of colourful ingredients. I tell ya, this baking dish with all it's content is worth dying for. And I also guarantee a big round of applause from your friends if You invited them over and prepared this snack. I also recommend using nachos that already have a flavour (I used cheese-flavoured) mainly because we don't put any spices on them just to save time. But the biggest suggestion after all would be to use your imagination, I would love to hear about Your combinations with other ingredients and colours!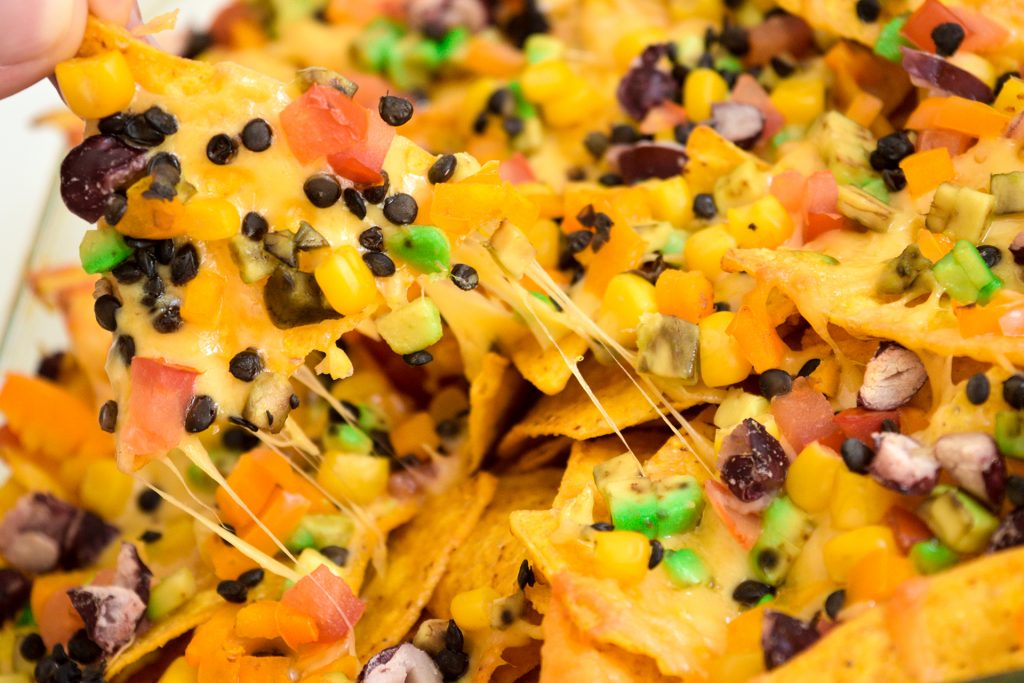 Loaded Colourful Nachos
Ingredients
4-5

cups

tortilla chips

I prefer cheese-flavoured

1 1/2

cups

shredded Cheddar cheese

1

avocado

halved, seeded, peeled and diced

1 to

mato

diced

1/2

cup

canned black beans

1/2

cup

black lentils

cooked

1/3

cup

corn kernels

1/3

cup

bell pepper
Instructions
Preheat oven to 180°C and lightly grease Your baking dish with nonstick spray.

Spread tortilla chips into the prepared baking dish. Top with cheese, avocado, tomato, beans, lentils, corn and bell pepper.

Place into oven and bake until cheese has melted, about 10 minutes.