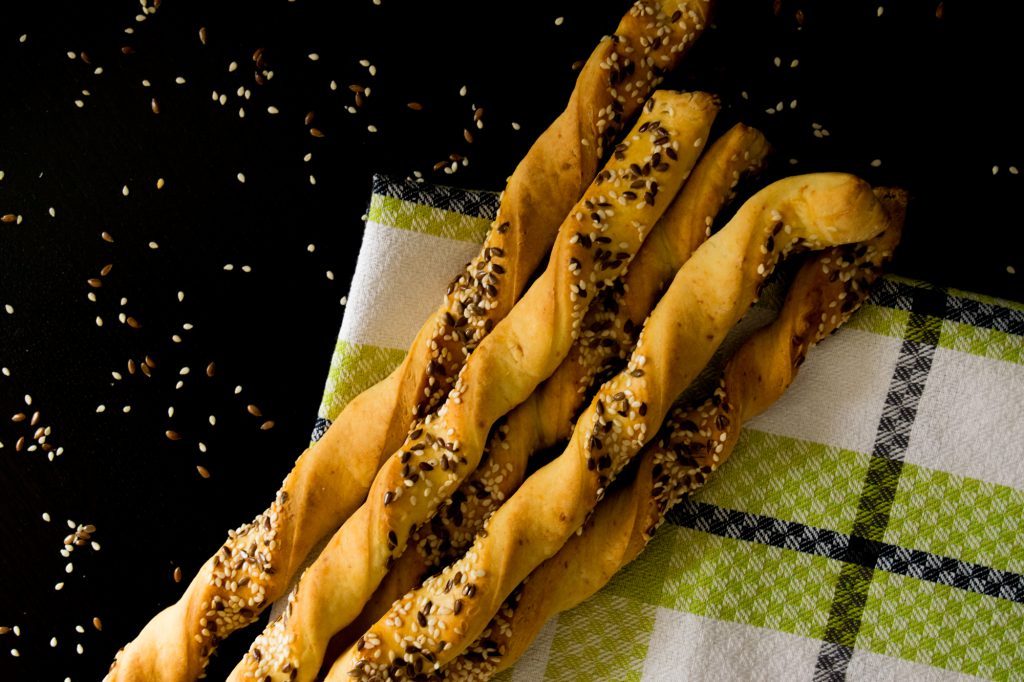 Me and Kevin went on a perfect weekend getaway to a spa resort last friday. I relaxed my mind, renewed the body, revived the soul and probably for the first time in a very long period of time I felt as if I'm in a harmony with myself. Kevin and I were always mumbling that we have no time for vacations or other kind of chill-outs but now I understand that the time to relax is when you DON'T have the time for it. I suppose it's obvious that for me the four star restaurant in the spa was the most intriguing thing during our stay. I was wondering what will be on the menu and whether it'll satisfy me or not. And it did. For the first time I was completely happy with the food I got at a restaurant.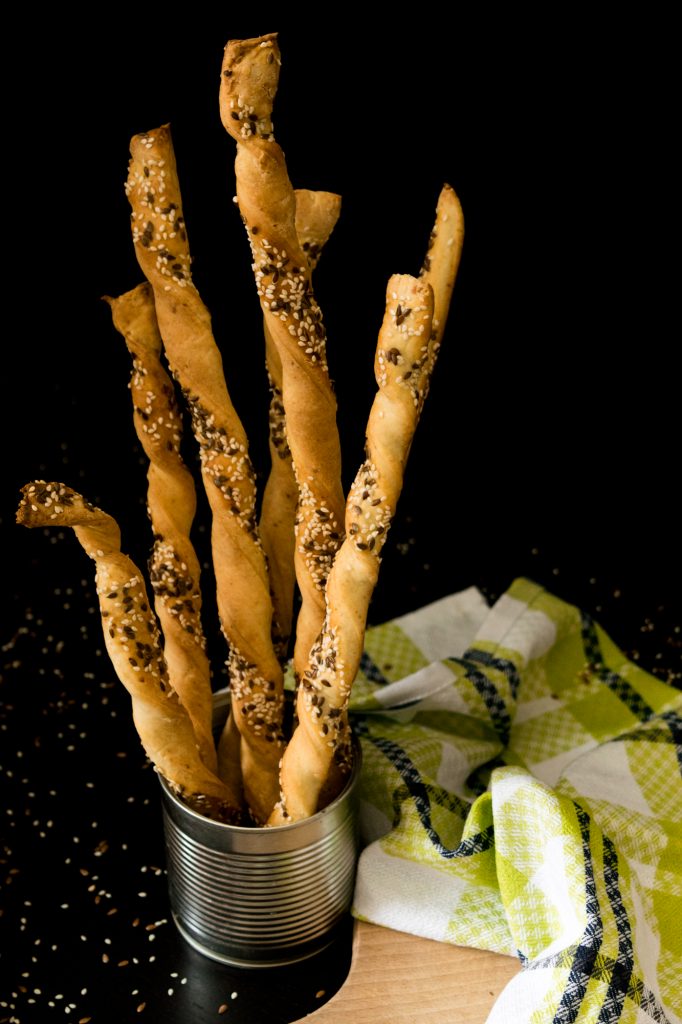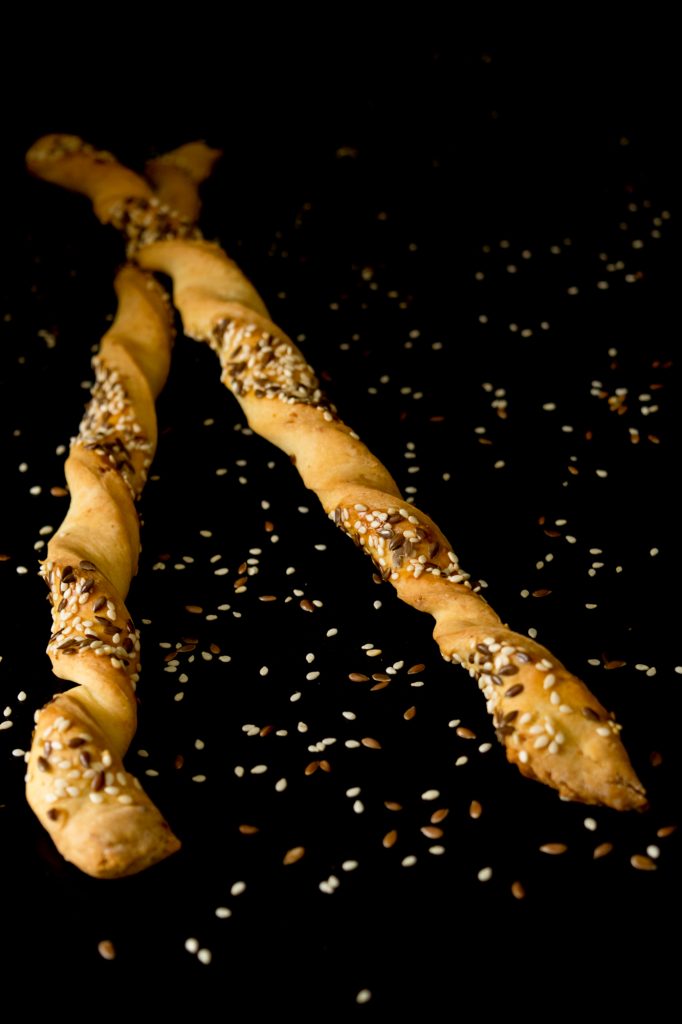 But what caught my eye was that on every table at the restaurant you could find breadsticks that were offered as an appetizer. Some of theme were topped with parmesan cheese, others with garlic sauces and even offered as a dessert with a topping of cinnamon sugar and icing. These breadsticks are primarily thought to have been created in the 14th century and are called Grissini. After I tried one I couldn't get enough of them. Then I promised that as soon as I get back home, I'll make them right away.
If you've never had these before, you'd love them. These breadsticks are the perfect combo of crunchy and chewy because the stick will crack as You break it whilst the inside stays fluffy and tender. What surprised me is that only 35 grams of Parmesan made such a huge difference – my whole kitchen was covered with cheesy scent and prepared Grissini had and amazing note of cheese. Simply wow. This recipe was one of my best discoveries this summer SO FAR.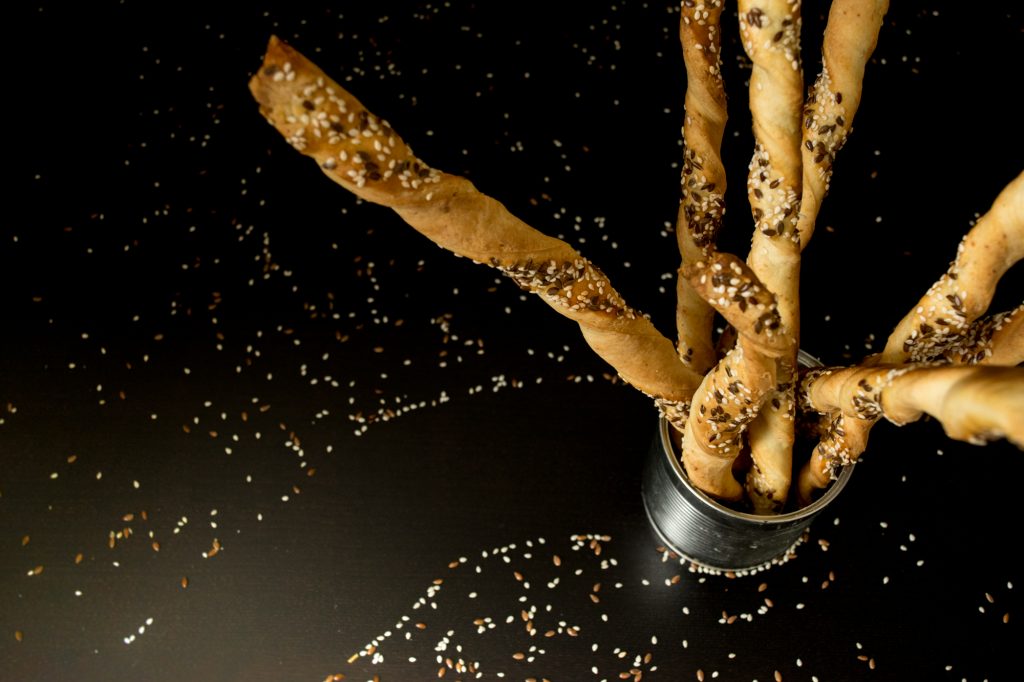 Delicious Parmesan Grissini Breadsticks
Ingredients
250

ml

milk

13

g

dry yeast

80

g

butter

35

g

Parmesan

475

g

Italian-style flour

12

g

salt

olive oil

seed mix

I used a mix of flaxseed and sesame seed
Instructions
Heat up milk to 40°C, melt the butter in it and put in dry yeast, mix it all together and pour to a bowl with a mix of flour, salt and Parmesan cheese.

Mix with a hand or stand mixer (use the hook attachement) until well combined, lightly cover the dough and the bowl with olive oil and let rest for 30 minutes. After 30 minutes use Your hands to punch and refold the dough and leave to rest again for 1-2h.

Roll dough into a rectangle about 5 mm thick. Brush with beaten egg white, sprinkle on some seeds and cut into 1 cm crosswise strips.

Now grab a strip and twist it. Repeat with other ones and and space them on a parchment-lined baking sheet. Let rest for 10 minutes.

Preheat the oven to 210ºC and let Grissini bake for about 10-20 minutes (depends on the thickness of a breadstick) until golden brown.