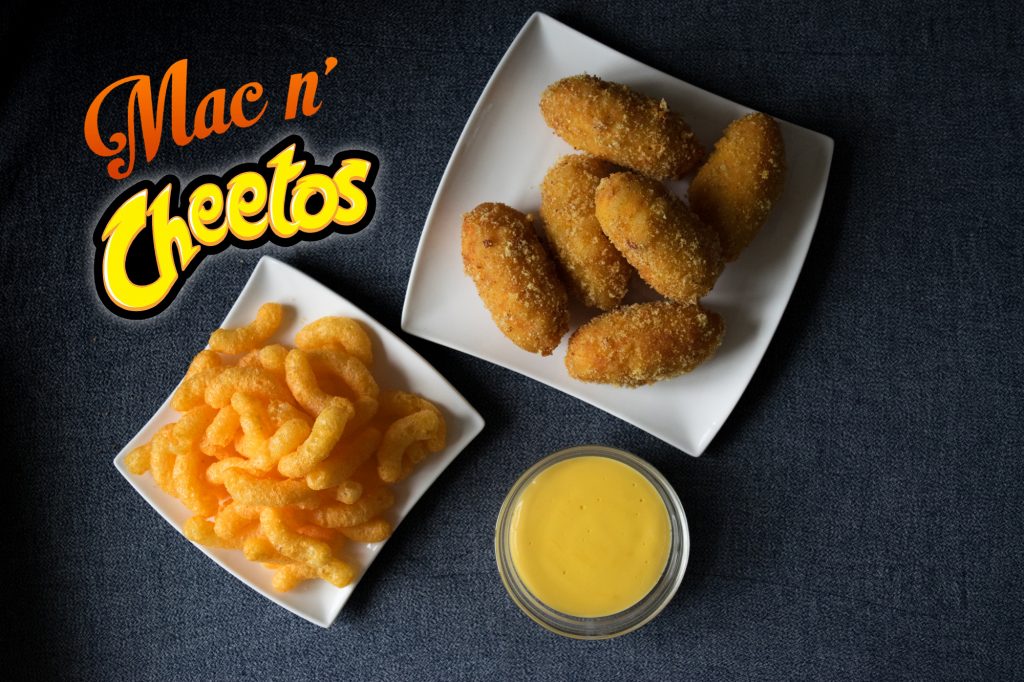 I'm not a huge fan of fast-food restaurants and I rarely stop by to grab a hamburger or a diet spoiling milkshake but when I do usually go for brand mashups. One of the most famous fast-food restaurants in the world – Burger King – especially likes to experiment with new items, tastes and brands. Last month BK released something the people didn't even know they wanted – a combination of macaroni, cheese and Cheetos, named Mac n' Cheetos™.
Since the announcement of this new menu item I've been constantly thinking about making Mac n' Cheetos™ at home coz, sadly, by that time they were available only in California. It took me about a month to finally get ready and prepare this edible remix mainly because I had no idea what they were made from, haha. However, my curiosity won, a lot of research was done and today I'm super duper happy with the result I have. 👏🏽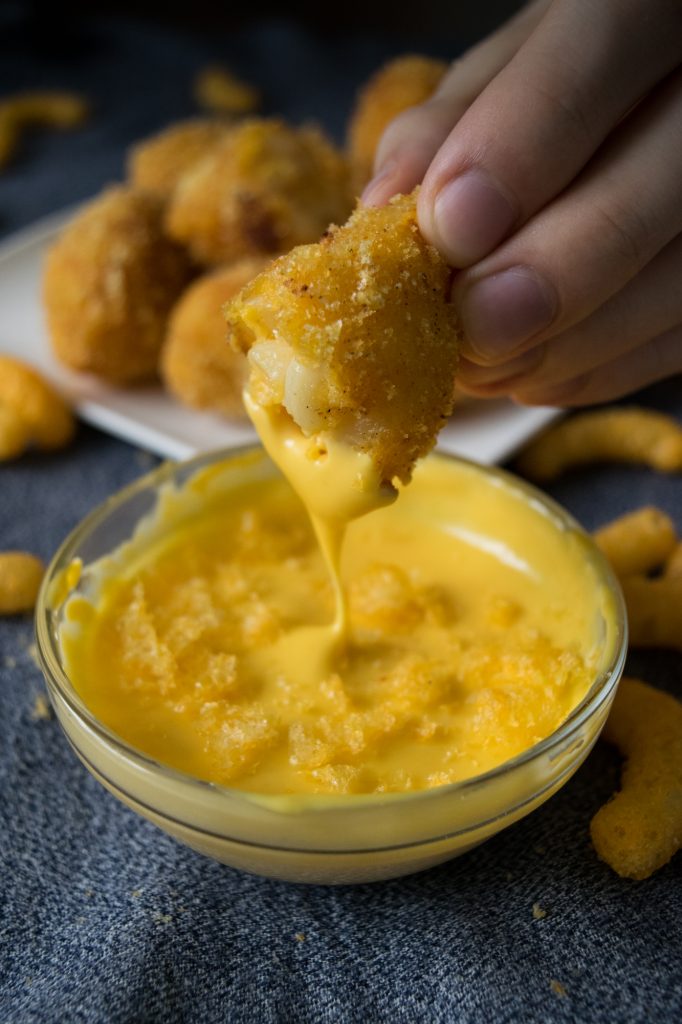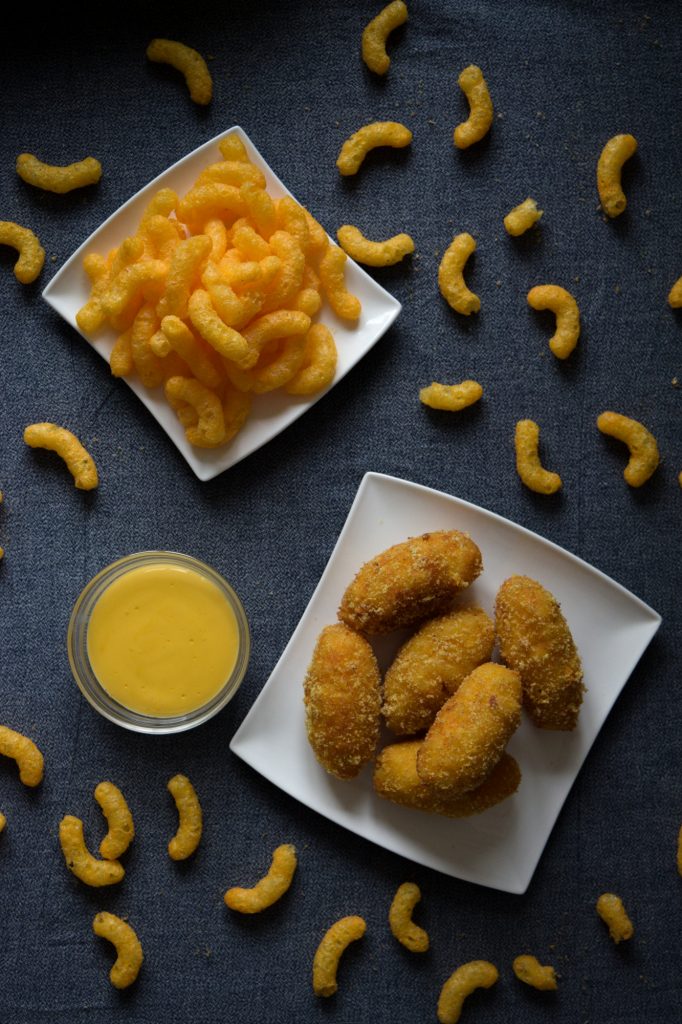 Mac n' Cheetos™ is probably the best and the most delicious way to use a leftover of Mac n' Cheese. 🧀 BK serves them with Ranch sauce which, as I experimented later on, was wayyy better than cheese sauce. If You are willing to make these nuggets, be sure to prepare ahead of time (Your Mac n' Cheese should be chilled – best after a night in the fridge, otherwise it'll be difficult to form the nuggets). If You are nuts for cheese as much as I am, You should totally go for this one! 😋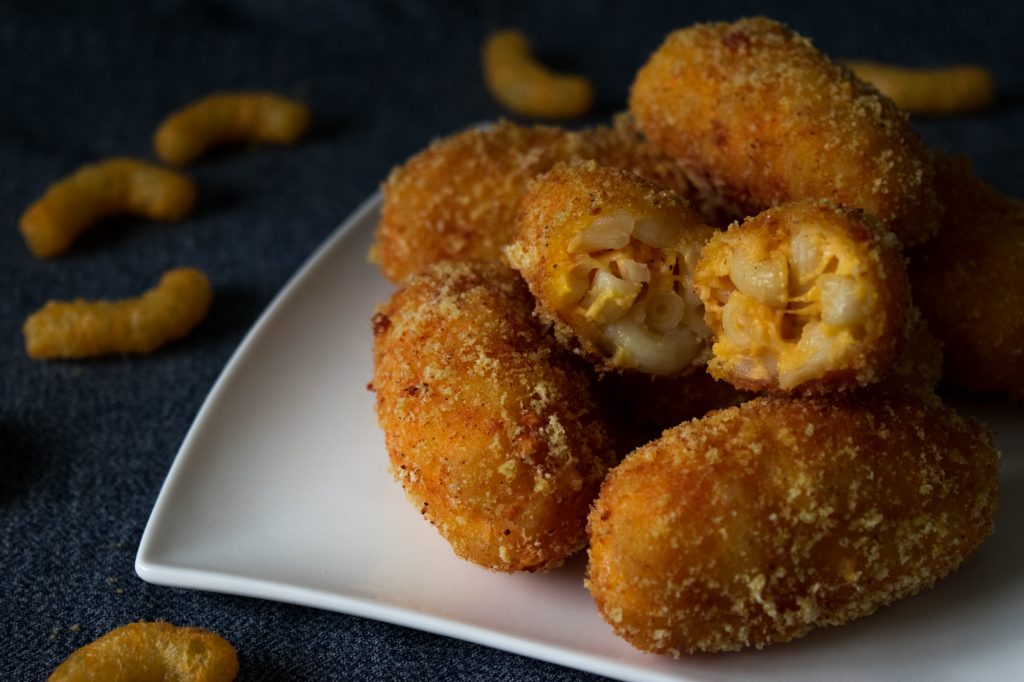 BK's Mac n' Cheetos™
Ingredients
Ingredients
Leftover Mac & Cheese

1

egg

flour

Cheetos

Puffs

Oil for Frying
Mac & Cheese Recipe
1

lb

elbow macaroni

2

tbsp

butter

1/2

cup

heavy cream

2

cups

sharp Cheddar cheese

8

oz

Mascarpone

8

oz

Velveeta

for extra cheesiness
Instructions
Skip to step 7 if you have old leftover mac & cheese in your fridge.

Boil an entire 1 lb box of elbow macaroni, drain, etc.

In a sauce pan add 2 Tbsp Butter & 1/2 Cup Heavy Cream and bring to a boil.

Add room temperature Mascarpone & finely grated sharp cheddar cheese to sauce pan until completely blended / melted.

Add Elbow Macaroni and mix.

Transfer to refrigerator and wait until tomorrow to use.

Grab roughly 2 oz of mac and cheese (for easy measuring use a spoon or ice cream scoop).

Form it into a turd and then toss it into flour, then egg wash then crushed up Cheetos mixture

For best results, freeze for an hour before frying.

Deep Fry at 350°F for 2 minutes.

Serve while hot.

Serve with a side of cheese, Ranch, or any dipping sauce for that matter.