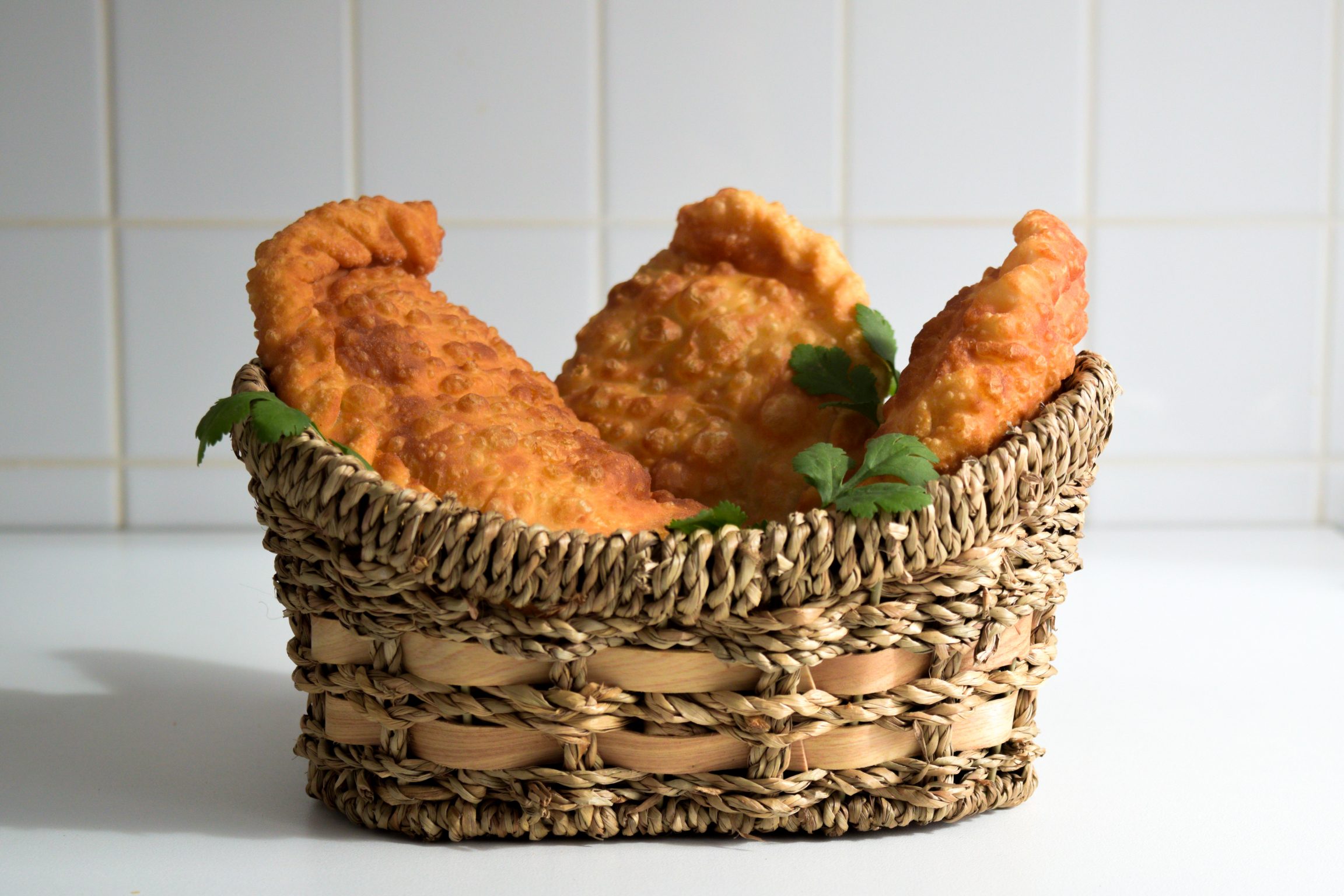 Woohoo, guys! Only seven days left until Easter! Even tough Easter symbolises Spring, sunshine and green grass Lithuania is fully covered with snow.. Doesn't sound like Spring, huh? Well, maybe. But guess what? The sky is still ocean blue and sunbeams are struggling trough the tree branches – enough evidence to convince me that Spring super close now! You might be wondering why am I speaking so much about the outside world and weather. Hmm, I got to admit I am nature's child and every sunbeam, every bird song and flower makes me so elated and rises my spirituality. I feel it's my mission to share this feeling with You, guys! To make your day even more positive, do read this quote out loud, it made my day:
"Live a good life. More smiling, less worrying. More compassion, less judgment. More blessed, less stressed. More love, less hate."
― Roy Bennett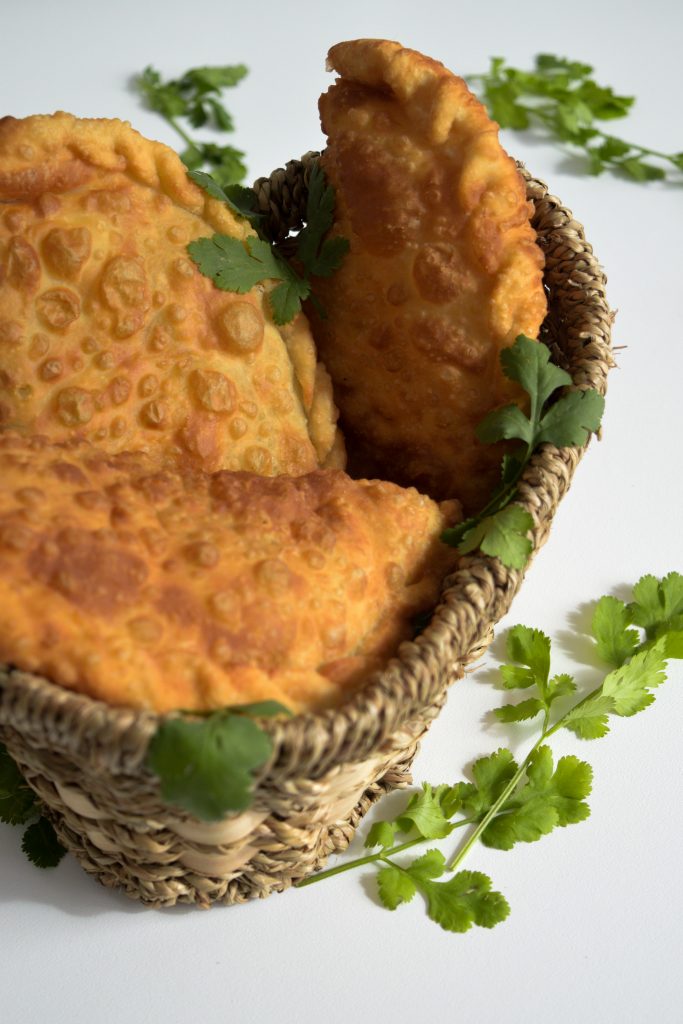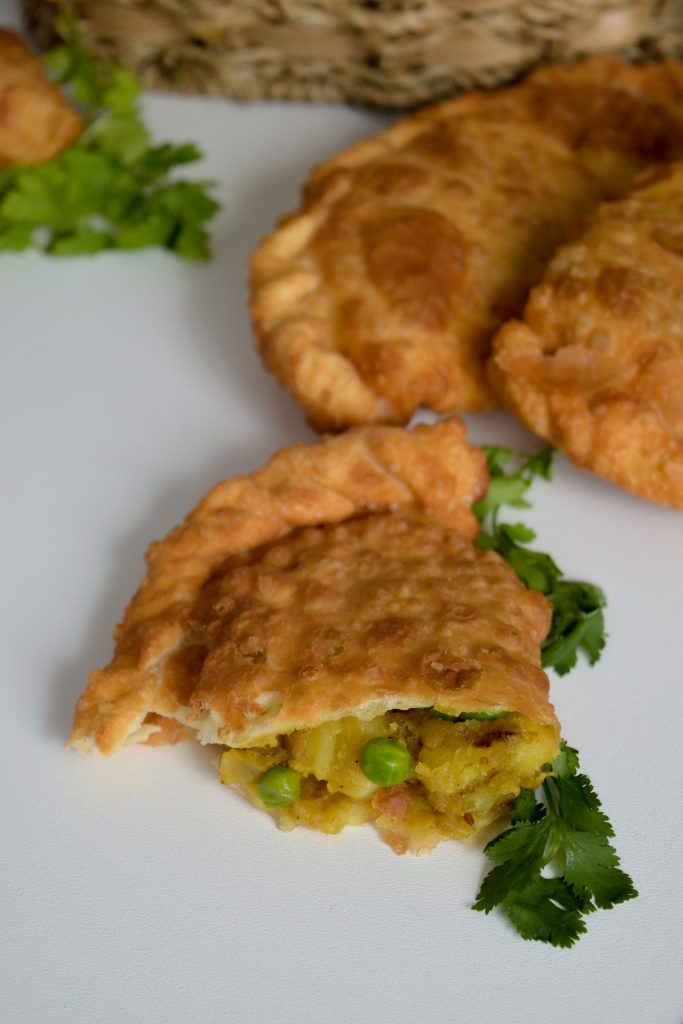 Now let's get back to Samosas! So yesterday I went to a huge fair in my city and saw a stand of Krishnaites who were selling Samosas. Of course I bought one and it completely blew my mind, otherwise, I won't be writing this post about them now. Samosas themselves would be quite decent if they didn't have Indian spices inside. Yes, You got it, spice is the key! I even had to do some research on Indian spices because they were really new to my European taste buds, however, I totally loved the specific taste and fragrance they gave to my Samosas. So, get your taste buds ready too!
Now you might be wondering why these babies are in a totally odd shape – not even close to my mentioned 'Authentic Samosas'. Well the recipe is original and straight from the streets of Dehli but I was too tired to make those carefuly prepared perfect pyramid-shaped pieces therefore I copied the shape from Lithuanian Krishnaites who sell falat and big Samosas during festivals. All in all, the shape doesn't affect the taste tough. Ahhhh, I see a lonely Samosa on my table, don't worry, you will go straight in my belly as soon as I press the button 'Post'. Nom nom nom.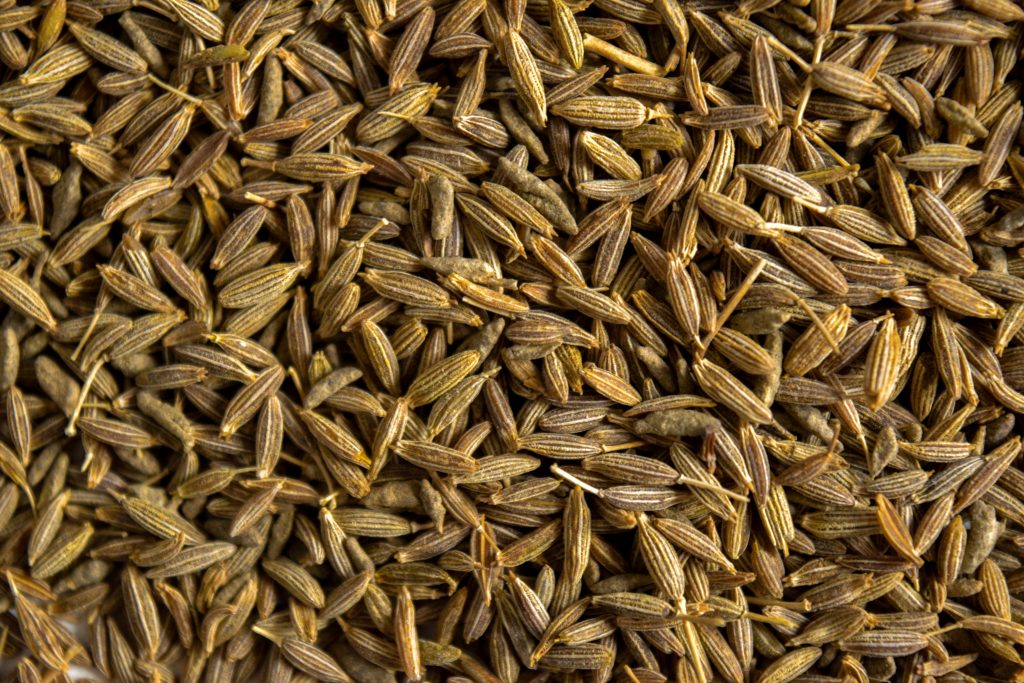 Authentic Samosas
Ingredients
Dough
2

cups

Italian '00' flour or regular flour

1

teaspoon

whole ajwain

1/4

teaspoon

baking powder

1 1/2

teaspoons

salt

4

tablespoons

unscented oil

vegetable/ canola/ sunflower/ grapeseed

Warm water as required
Filling
2 - 3

tablespoons

unscented oil

vegetable, canola, sunflower or grapeseed

1/2

teaspoon

cumin seeds

1

medium onion

diced finely

1

inch

piece of ginger

chopped finely

1

teaspoon

turmeric

1 - 2

teaspoons

ground cumin

1/2

teaspoon

amchur

dried mango powder

1/2

teaspoon

garam masala

2

large potatoes

chopped

1 - 2

cups

water

1/2

cup

fresh or frozen peas

Juice of half a lemon

Salt to taste

Cilantro

chopped
Instructions
Sift the flour, baking powder and salt into a large bowl and make a well in the centre.

Rub the oil into the flour, until the mixture resembles coarse breadcrumbs. Add the warm water, a little at a time and knead into the flour adding more water as required to make a soft, pliable dough. Knead dough for 4 - 5 minutes, until smooth.

Cover the dough with plastic wrap or cling film and leave to rest for at least half hour, or overnight in the fridge. Bring back the dough to room temperature before making samosa shells.

Heat the oil in a saute pan, then add the cumin seeds. When seeds sizzle, add the onion, and fry for 5 - 7 minutes, until the onion is soft but not coloured.

Add the ginger, turmeric, ground cumin, amchur and garam masala. Fry together for a couple minutes, then add the potatoes.

Saute the potatoes in the onion-spice mixture for about 5 - 7 minutes, until they begin to fray around the edges. Add enough water to cover the potatoes, then simmer for about 15 - 25 minutes, until the potatoes are very tender.

Add the peas, and cook for a few minutes. Season to taste with the salt and lemon juice.

Take off the heat, and mash coarsley. Stir in the cilantro. Let the filling cool completely before stuffing into samosas.
Assembling the samosas
Carefully cut the dough into equal pieces. Take one piece (keep the rest covered with plastic wrap) and gently shape it into a ball.

Dust your counter with a little flour, then using a rolling pin, roll out the dough into a very thin, translucent oval shape.

Cut the oval in half width ways. Make a cone shape, using the straight cut side of the oval, pinching the edges together with a little water to help seal the sides.

Take a lemon sized ball of potato stuffing, and place into the cone. Gently fold over the rounded side of the cone, using it almost like a flap, and making it into a triangle. Seal all edges well, using a little water, then using the tines of a fork, press a decorative pattern into the edge. Pinch the top and side edges of the triangle into a 'mohawk'.

Deep fry them for 4 - 5 minutes, until they are golden brown. Remove them from the oil, carefully, using a slotted spoon and drain on kitchen paper. Serve warm or at room temperature with various chutneys.