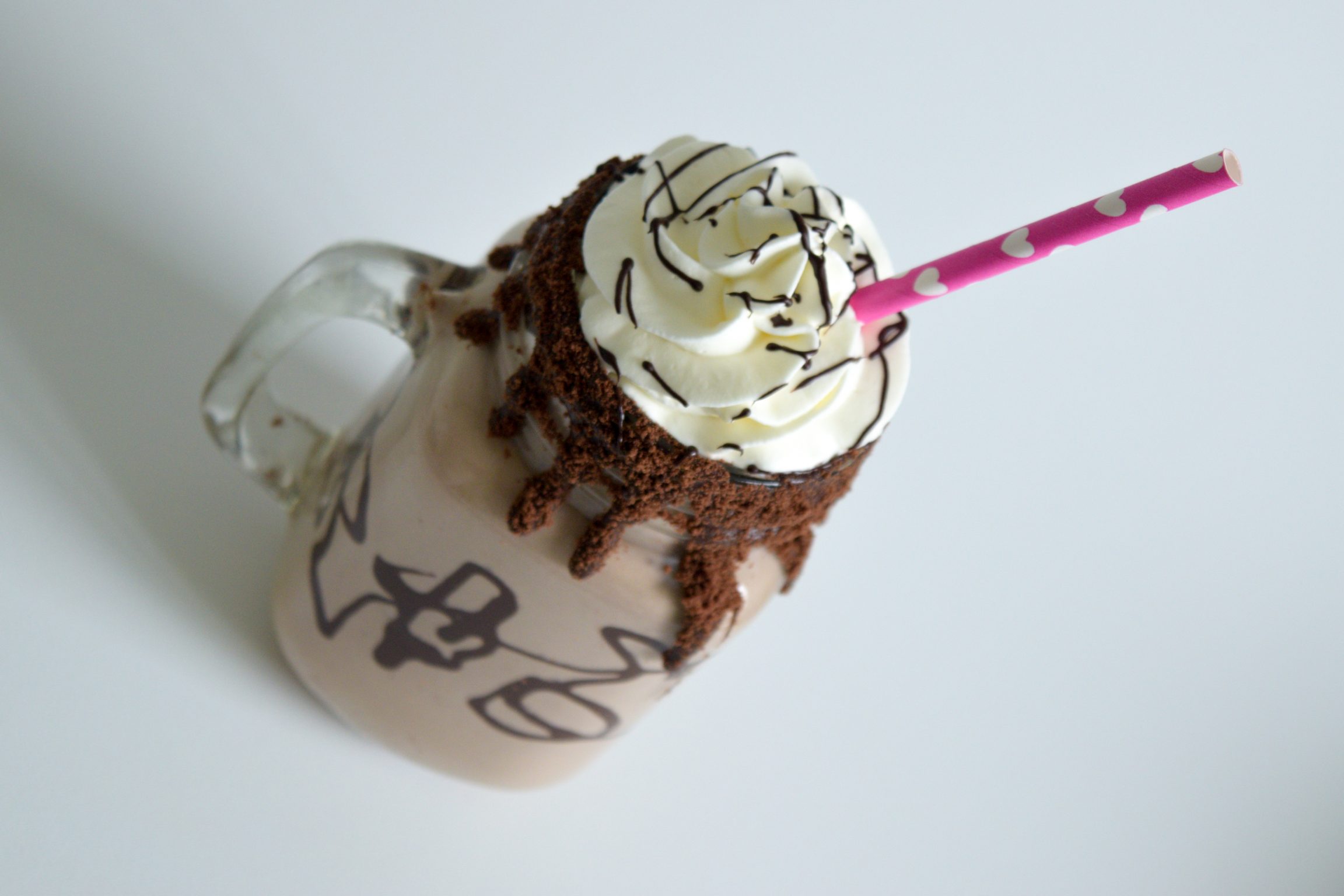 Knock, Knock.
Who's there?
Summer.
Summer who?
Summer gonna get tan and summer gonna burn.
A big hit of sun hit my window this morning announcing that it's the beginning of Summer. Hello, Summer! To me, just the smell of this season can make me fall in love. Sky's sweet, tan's sweet, sand's sweet! Oh, I love this word! Here's why…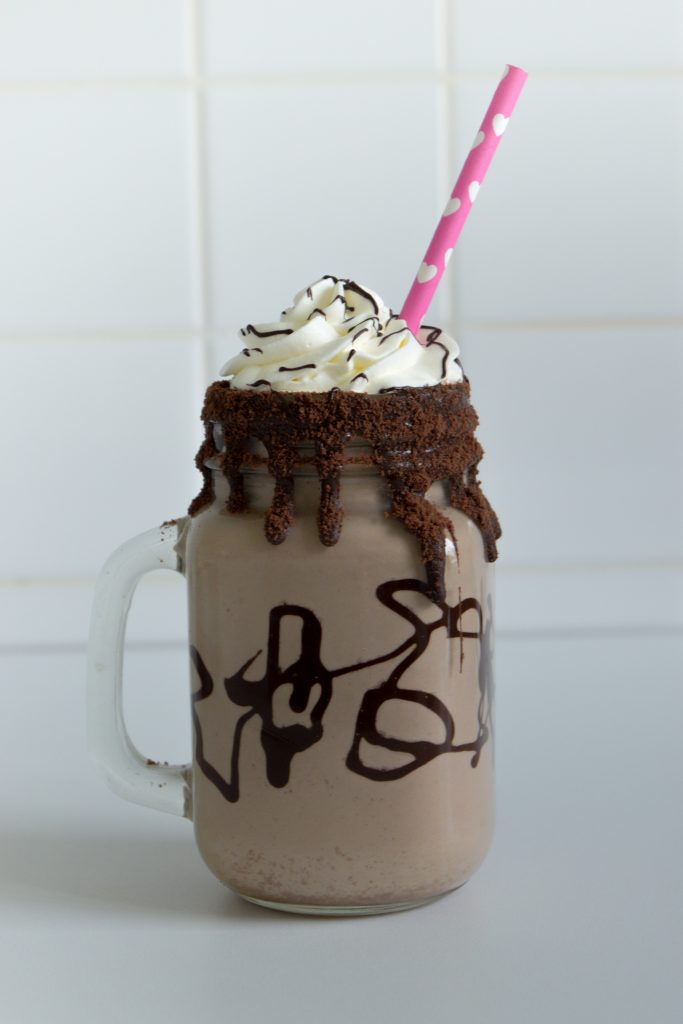 Since I've mentioned the word 'sweet', let's change the subject and speak about something sweet we all can eat! How about a milkshake or smth, huh? I was inspired to make it by an Italian ice cream parlor near my home, where I go at least once a week to have an amazing milkshake made from Italian ice cream. I was strolling home today with a Nutella milkshake in my hand as an idea poped out in my head – I can make a milkshake too! And mine will be even better – not even close to anything you can buy!
This sinful shake is absolutely perfect to celebrate the beginning of Summer! However, I'm kinda irritated right now because as I went to the room to recharge the battery of my camera my beloved boy managed to empty this whole jar of my super duper Nutella cheesecake milkshake. I was left with only several sips but these sips were perfection and my belly really thanked for them, whereas hips were unhappy, haha. I suggest You try this ultimate drink, You won't be disappointed.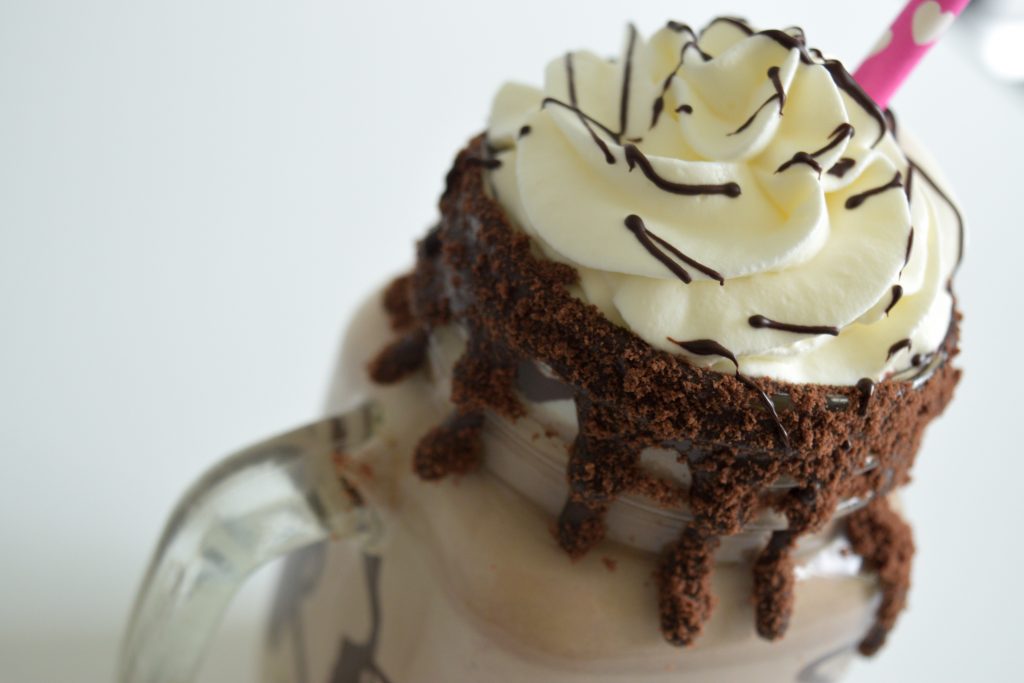 Nutella Cheesecake Milkshake
Ingredients
500

ml

milk

4

scoops vanilla ice cream

250

ml

choc sauce + 1 tbsp nutella

250

ml

thickened cream

2

tbsp

Philadelphia cream cheese

1

tbsp

nutella for milkshake + extra nutella to drizzle on top

100

g

crushed and roasted hazelnuts

350

g

finely crushed Oreos
Instructions
Start off by combining the chocolate with the nutella and set aside

Add your whipped cream to a large mixing bowl and whip it to stiff peaks using either a hand whisk or an electric whisk. Refrigerate immediately

Add Milk, nutella, cream cheese and vanilla ice cream to a blender and blend on high speed until everything is well combined. You may see specs of cream cheese, just keep blending and they will disappear.

Dip the mouth of each serving glass into the chocolate sauce and let a little drip down the sides of the glass. Then dip it into the Oreos. Add your milk mixture to the glass and pipe the cream using a piping bag fitted with a 1M tip on the end. Drizzle with nutella and sprinkle crushed hazelnuts.

Serve immediately

Tip: If you want to make your milkshake extra chill on a hot day add a couple ice cubes in with your milk ingredients.