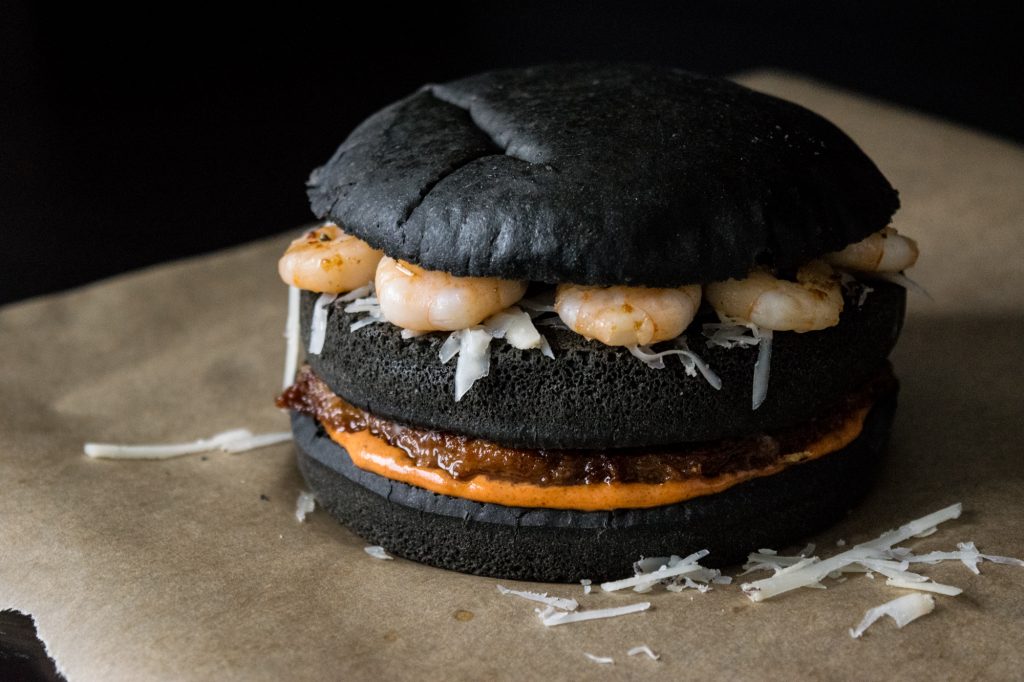 Howdy, guys! It's been 1, 2, 3… OMG, 4 MONTHS since my last blog post and I believe I have to explain myself and tell you what was going on over the past few months. I won't lie, this period of time was a total roller coaster with great ups as well as absolute downs. I started the fall with a major surgery for my Pectus Excavatum, I'm not eager to dig deeper into what on earth is PE, but without a doubt I can admit that it was the hardest experience in my life. First week post-op was literally a complete agony with huge doses of morphine to keep me not fully aware of my pain and what was going on. During the first month the recovery was soooo slow that I believed I was injured even more rather than healed. Second month – meh, the constant pain was nearly gone, but I couldn't raise my hands more than 90 degrees and I literally had no power in my muscles to combine the ingredients for a cupcake batter or chop an onion (oh, and I gained extra kilos coz me and Kevin were living only on take away food 😄). Third month was okay, but somehow I still didn't feel like posting anything aaaand… Ta-dah! Fourth month – I am back on track. Finally… I missed my blog as well as you guys so badly that I don't want to waste another second on blah blah, let's do some badass cooking!♥️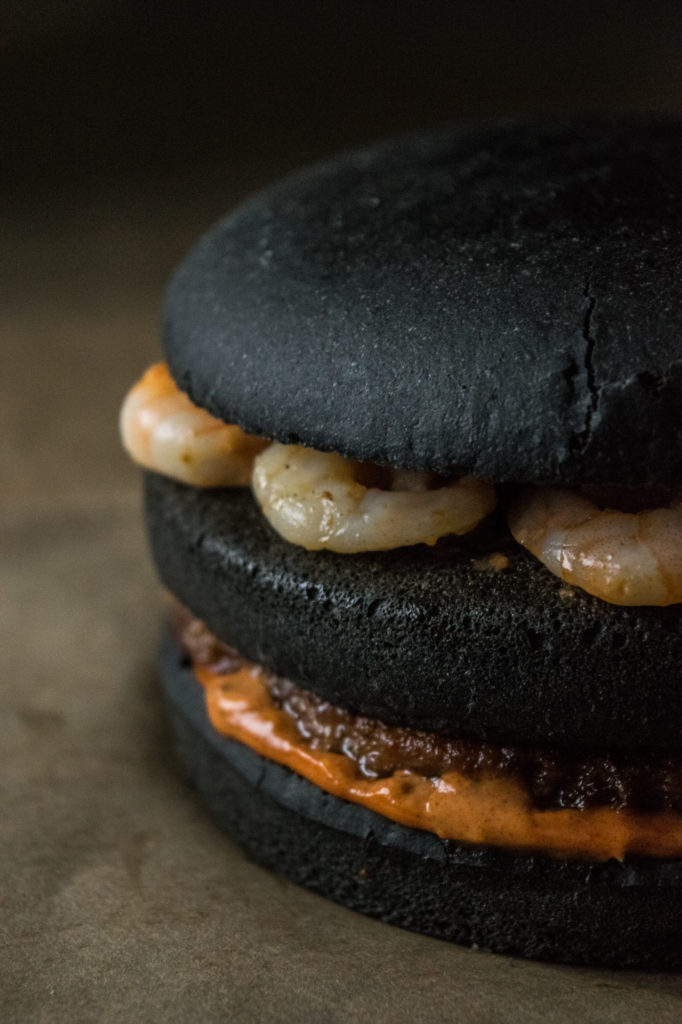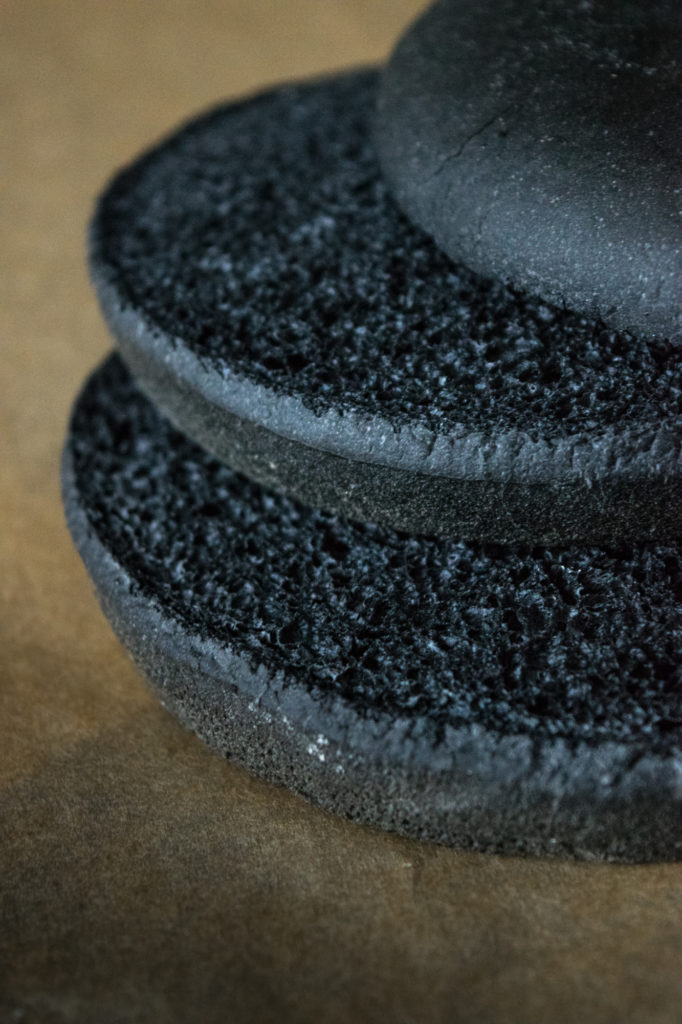 Our guest star for today is Mr. Mexican Chorizo, Shrimp & Manchego burger. Now I could tell you loads of mouthwatering epithets about this burger but I won't. Why? C'mon.. Just look at it.. Sometimes words can't tell how tasty food might be but, in my opinion, photos can. 📸 In fact, I would love to tell you what is so special about it and why I boldly named it better than any burger that I've ever tasted so far.
First of all, scroll up to the top of the page to re-read the title. Yep, guys, the holy trio of Chorizo, Shrimp & Machego is so damn good that it should be illegal, however, since it isn't – let's go further. 🍔
I would name Chorizo the fiesta of flavours, it gives depth, richness and specific taste to anything it touches. For those who have no idea what is Chorizo – it's a pork sausage with paprika (honestly, it's way more than just pork and paprika – it's tradition). My variation for Chorizo patty derives from Mexican Chorizo sausages (they are slightly different than Spanish and Portuguese Chorizo's and have more powerful kick of hot spices). Another crazy thing about these burgers is Manchego cheese. Seriously, one of the best tasting sheep milk cheeses you can buy in a grocery store. *Fun fact – Manchego cheese is made in La Mancha region (Spain), which is so famous for being home to Don Quixote.* What's more, I've been searching for sepia or squid ink for a while, however, I failed. My purpose was to use the ink for the buns in order to for them to have an additional taste and unique appearance coz, my oh my, these burgers deserve a luxury look. Sadly, my used buns were dyed with food colouring, not natural ink, but I'm still very happy because these babies do stand out anyway!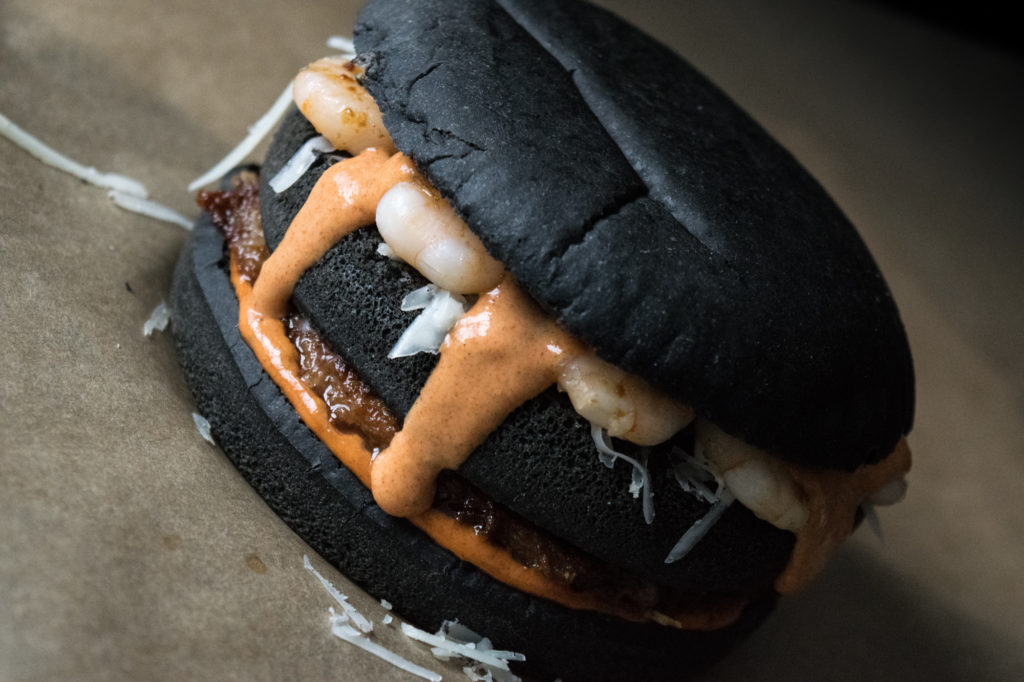 Should be illegal: Mexican Chorizo, Shrimp & Manchego burger
Ingredients
For the Mexican Chorizo patty
17.6

oz

500 grams of ground pork, ideally 30% fat

2

cloves

of garlic

minced

1 1/2

tsp

of chilli flakes

1 1/2

tsp

of sweet paprika

ground

1

tsp

of hot paprika

or cayenne powder

2

bay leaves

ground

¼

tsp

cinnamon

ground

½

tsp.

thyme

1

tsp

of apple cider vinegar

1

tsp

of salt

1/2

tsp

of freshly ground black pepper

1/2

tsp

of dried oregano

1/4

tsp

of ground cumin
For the shrimp
500

g

shrimp

peeled and deveined

5

cloves

of garlic

minced

2

tbsp

of extra virgin olive oil

2

tbsp

lemon juice

salt

to your taste

freshly ground black pepper
For the paprika mayo
4

tbsp

of mayonnaise

2

tbsp

of tomato paste

2

tsp

of paprika

1

tsp

of yellow mustard

1

tsp

lime juice

4

burger buns

1/2

heaping cup of shredded Manchego cheese

A few thin slices of tomatoes
Instructions
To make the patties: Combine all the ingredients, cover with plastic wrap and let it sit in the fridge for 1-2 hours. For the best results, let it sit overnight.

To make the paprika mayo: Simply mix all the ingredients until combined.

To make the shrimp: Dry the shrimp really well and combine with other ingredients. Cover with plastic wrap and let sit for 1 hour.

Divide the chorizo-mixture into 4 equal portions, then shape into patties. Don't forget that the diameter of a patty should be slightly larger than the diameter of your bun, because meat tends to shrink during the cooking process.

Pour some vegetable oil into a skillet heated over medium heat until it's really hot. Then add 1-2 patties at a time. Pan-fry the patties without moving them for 2-4 minutes on each side.

After the patties are flipped over, add some shredded Manchego cheese and place a lid on the skillet (steam will melt the cheese).

Cook the shrimp for several minutes without cleaning the skillet after baking chorizo patties. This will add some more flavour to the shrimp.

Apply paprika mayo on both sides of the bun. Add the chorizo patty on the bottom bun, apply several slices of tomato on the top of the patty. Finally, add some shrimp and close the burger with the top bun.

Enjoy your luxury burger!!!